Start Your Membership!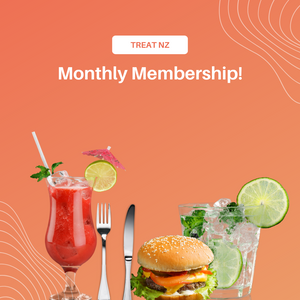 Monthly
$3 per week
Our most flexible membership plan.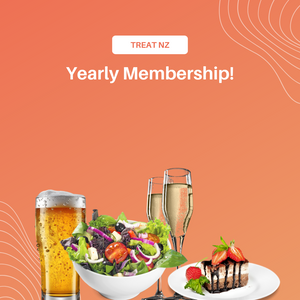 Yearly
$2 per week
Our best value membership plan.
It's awesome to be able to take the whole whanau out without it costing a fortune! We went to Indian Delights in Taupo and will definitely be going back soon!
Natalie
How gooood!! We love Treat, we signed for the year and use it every week. So good for trying new places we wouldn't otherwise have gone to 🙌🏻
Jayden
We use Treat NZ for the local deals and events, it's cool to see everything going on in one place!
Sarah
You can cancel your membership any time, please see our FAQs for full details, or visit our contact us page.

By providing us with your personal details you acknowledge that you have read and agreed to our privacy policy.