Best Family Friendly Eateries in NZ
The school holidays are a perfect time to treat your family to delicious meals at some of the best eateries around. Whether you're seeking a great deal, a vibrant atmosphere, or a kid-friendly dining experience, we've curated a list of top-notch restaurants that will cater to your family's needs. From Rotorua to Christchurch and beyond, let's explore the best places to eat during this school holiday season.
- Capizzi Rotorua - Rotorua, New Zealand: Located in Rotorua, Capizzi is a fantastic choice for families looking to indulge in authentic Italian cuisine. What makes Capizzi even more appealing during the school holidays is their generous offer of 40% off food every day for Treat NZ members. With a wide range of delectable pizzas, pastas, and more, there's something to satisfy every palate. Additionally, Capizzi offers an amazing kids deal for only $16, which includes a drink, pizza, and dessert. Treat your little ones to a culinary adventure without breaking the bank at Capizzi.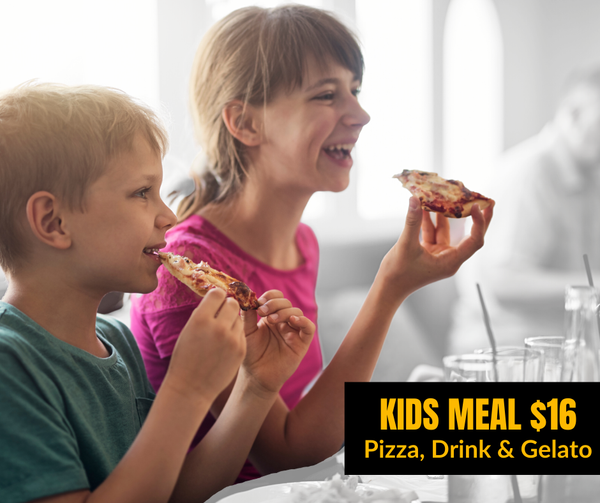 - Ploughman's Restaurant and Bar - Taupo, New Zealand: If you find yourself in Taupo, make sure to visit Ploughman's Restaurant and Bar. This hidden gem not only offers a unique and eclectic interior but also provides great deals for families. Treat NZ members can enjoy 2-for-1 pub lunches on Wednesdays and Thursdays, allowing you to savour a scrumptious meal while saving some money. On Sundays, kids eat free, creating the perfect opportunity for a family outing. The spacious garden, complete with a swing and play area, adds to the charm of this family-friendly establishment. Don't forget to play a game of eye-spy while enjoying your meal!
- Flying Burrito Brothers - Auckland/Wellington/Hamilton, New Zealand: With branches in Auckland, Wellington, and Hamilton, Flying Burrito Brothers is a go-to option for families craving Mexican cuisine. This eatery is not only known for its quality Mexican food but also for its family-friendly atmosphere. Every Sunday, kids eat free, making it an ideal time to introduce your little ones to the flavours of Mexico. The staff is attentive and helpful, providing colouring sheets and activities to keep the children entertained while you enjoy your meal. The Flying Burrito Brothers is a delicious and accommodating choice for the whole family.
- Milieu Cafe - Christchurch, New Zealand: For a delightful family brunch experience, Milieu Cafe in Christchurch is the place to be. With a focus on providing a family-friendly environment, Milieu Cafe offers free meals for kids throughout the school holidays and weekends when accompanied by a paying adult. This means you can relish your own scrumptious meal while your kids enjoy theirs at no additional cost. The menu boasts a variety of mouthwatering options, ensuring that every family member finds something they love. Milieu Cafe is the perfect spot to gather and enjoy quality time with your loved ones over a delightful brunch.
Of course these are just SOME of the fabulous family friendly options across the country and on Treat NZ. Each of these eateries are locally owned and operated and would love to see you these school holidays! Join Treat NZ and have all these amazing deals (and sooooo many more) right at your fingertips!